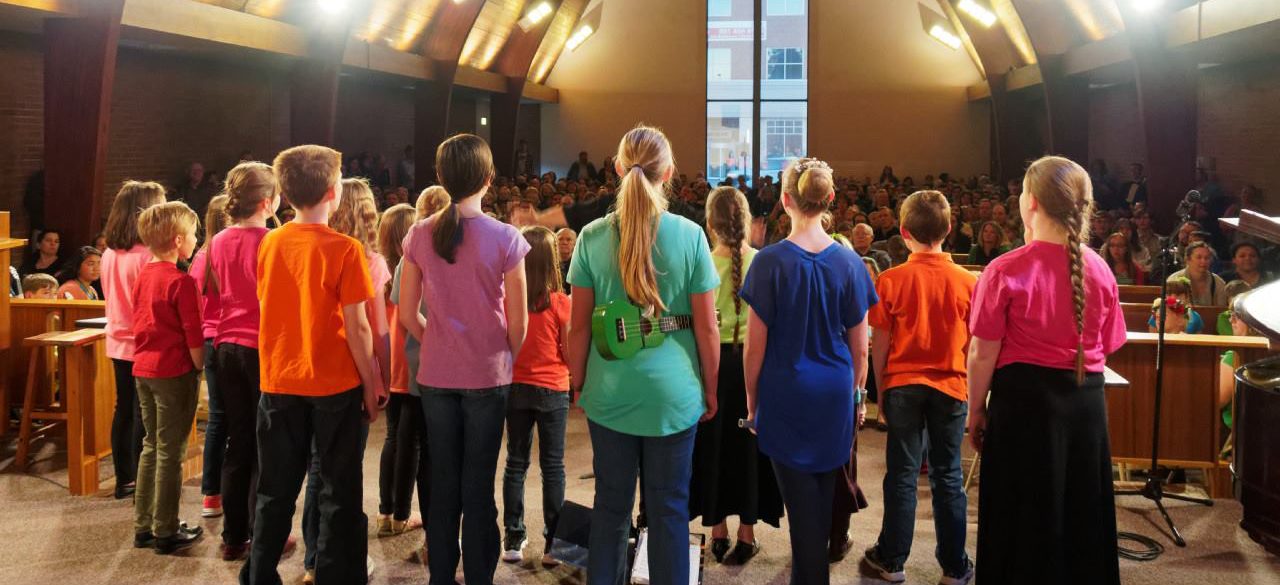 A New Year, A New Name, A New Vision
Beginning in 2019, The American Fork Children's Choir will continue to serve the community under the name of The American Fork Youth Choirs (AFYC). Our website address is now http://AFYouthChoirs.org
If you're on Facebook, please take a moment to visit facebook.com/AFYouthChoirs and like our page … the more we're 'liked,' the more we're able to reach out, let people know what we're offering and serve the community … it also makes it easier to share our offerings with your neighbors. 🙂
In 2019, AFYC will offer more musical opportunities for youth of all ages to serve each other and the community through music by presenting community concerts as well as performing for those in the community who cannot get out to hear live music. In addition AFYC will offer families the opportunity to make music together in ways that are not currently offered by other arts organizations in the area. As a pilot program, this last September we began rehearsals for our Family Handbell Choir, offering a chance for parents and children to come and ring together.
Beginning January 23rd, 2019 we will also offer a new Family Ukulele Choir meeting Wednesdays from 5:45-6:45pm at the American Fork Library. This choir will sing in 3-part harmony and accompany themselves on the ukulele. No previous experience on the ukulele required, so you can learn as you go. We extend an invitation to strong readers of all ages to join this choir and come sing and strum together as a family with other families in the community.
In the winter/spring semester the choirs will be preparing for some new traditions…
Beginning in 2019, AFYC (Concert Choir, Chimes & Voices, Family Handbell Choir) will host an annual Community Easter Celebration, this year on April 14th, the Sunday before Easter. The concert will involve other guest choirs, harp, organ, handbells, soloists and artists from the community.
The three ukulele choirs will be preparing music to perform for local care facilities in April. Dates TBD.
All AFYC programs will also be preparing music for the first annual Sing Me A Story Festival on May 20th in which the youth of the choirs will have an opportunity to enact stories in song and choral mini-musicals; some of the choirs will even participate in turning their own stories into musical performances.
Gator Choir, Concert Choir, Ukulele Youth, Chimes & Voices, and Ukulele 3-chord Choir will all be continuing at the same times/days/locations in the upcoming semester. Family Handbell Choir will be meeting from 4-5:30pm on Tuesdays, a half hour earlier.
UKULELE: Students currently enrolled in the Ukulele 3-chord Choir are encouraged to register for the Ukulele Youth Choir, which meets on Mondays at Greenwood. The 3-chord Choir will be welcoming new students (who just got a ukulele for Christmas and want to learn to play it in the New Year). If you're child is unable to come Mondays, they can be a leader in the 3-chord choir on Wednesdays and help teach the new students, while strengthening their skills.
CONCERT CHOIR: We'll be auditioning new students for Concert Choir at the first couple of rehearsals in January. Sign up and attend if you'd like to audition.
You can now register for any of the 2019 choirs at http://AFYouthChoirs.org
_______
Later in the semester we'll be registering students for our free summer choir camps. The beginning and intermediate ukulele camps this year will again be preparing music to perform at The 8th Annual Original Utah Uke Fest on June 22nd. AFYC will also be introducing a new auditioned Americana Festival Youth Choir for ages 12-18 to perform at the 2nd Annual Americana Arts & Music Festival at Quail Cove Amphitheater here in American Fork on June 29th, possibly with one or more guest conductors. More details to come.